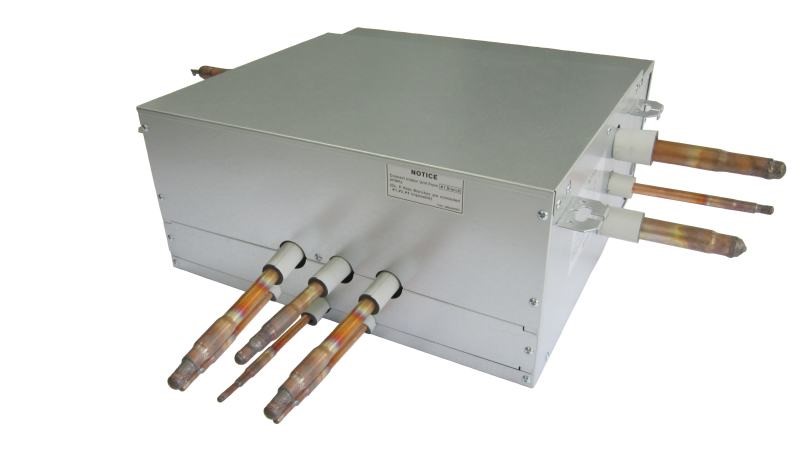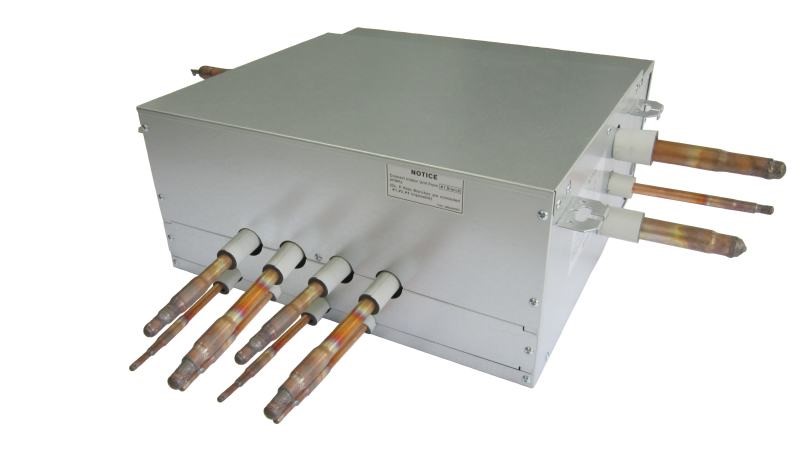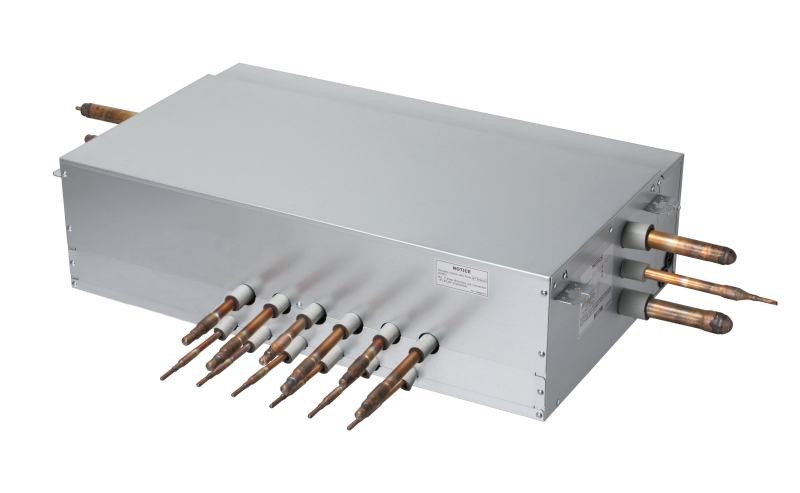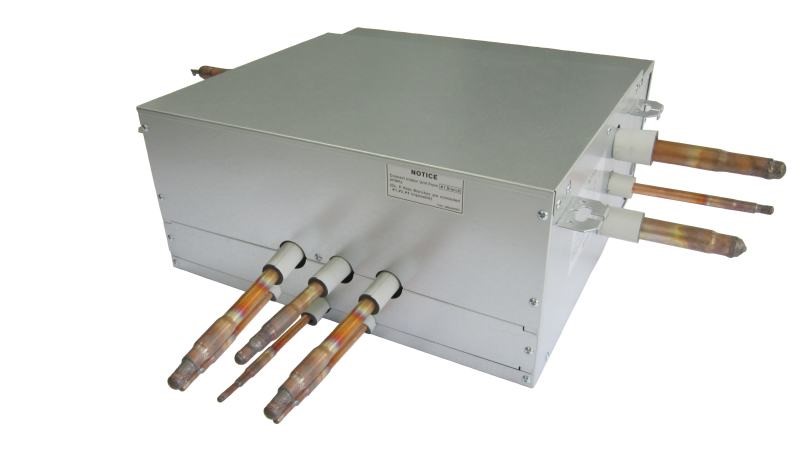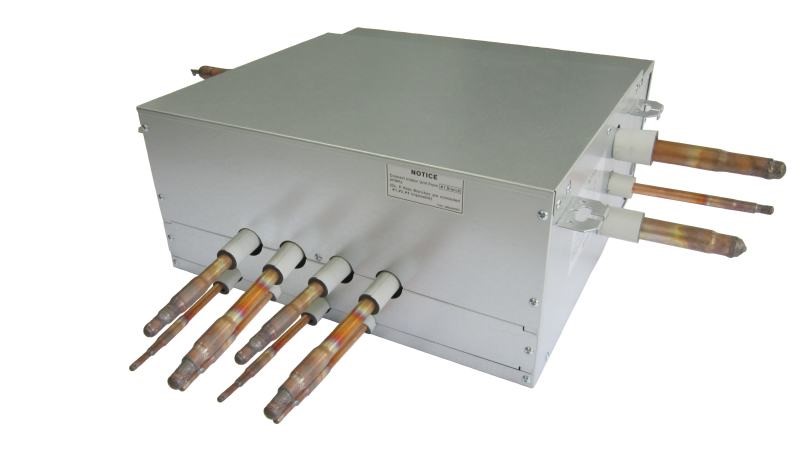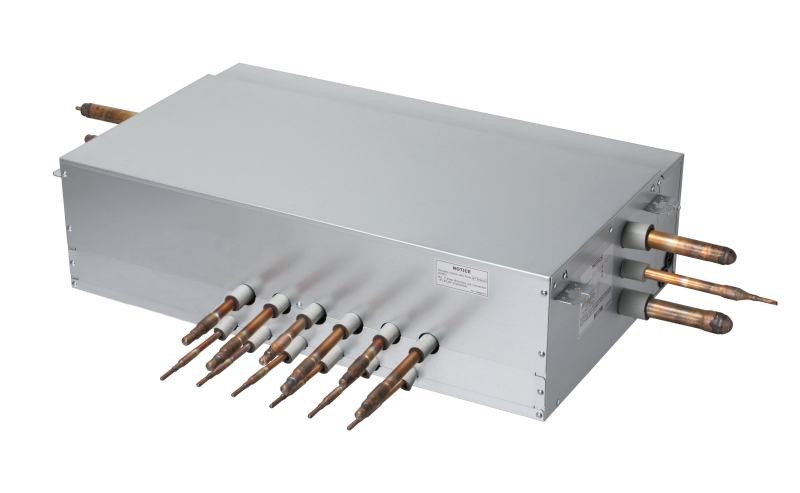 Accessories
Heat Recovery Unit
The LG Heat Recovery Unit (HRU) have a number of design features that directly translate to lower first costs and operating costs. Available in 2-, 3-, 4-, 6- and 8- port configurations, the HRUs provide flexibility to the system's design with reduced installation clearance requirements, simplified system piping layout and increased capacity per port.
HEAT RECOVERY UNIT
TYPE: 2 PORTS
GENERATION: 3
TYPE: 3 PORTS
GENERATION: 3
TYPE: 4 PORTS
GENERATION: 3
TYPE: 6 PORTS
GENERATION: 3
TYPE: 8 PORTS
GENERATION: 3
CONSULT YOUR REP FOR PRICING
LOCATE A REP
EXPLORE OUR PRODUCTS
BENEFITS & FEATURES
RESOURCES
♦ Expanded line up to include 6 and 8 port models – By adding the option for models with more ports and increasing the capacity per port, the redesigned HRUs reduce the amount of labor and materials needed for a project while enabling greater design flexibility.
♦ Installation flexibility options - As part of a hybrid pipe system the heat recovery unit utilizes the best of series and parallel piped layouts. This design reduces the number of branches and the amount of piping needed by getting the ports closer to the indoor units they serve.
♦ Increased capacity - Per port capacity has increased up to 5 tons and the HRU/HRU string capacity increased up to 19.2 tons which improves installation flexibility with a system's design.
♦ Improved bottom access to electrical components - The HRUs feature improved bottom access to the electric panel which drastically reduces the required installation clearance and increases installation flexibility, particularly installation location.
♦ System piping layout – System pipes are vertically aligned as opposed to being in a triangular pattern which greatly simplifies the running of the pipes during installation and reduces the risk of mismatching pipes. When HRUs are turned to face the opposite direction (i.e. alternating HRUs down a hallway) there is no need to cross pipes over which complicates the piping and increases labor costs and the risk for error.
| DOWNLOAD | TYPE | CATEGORY | PRODUCT NAME | MODEL NO. |
| --- | --- | --- | --- | --- |
| | Product Warranty Controls and Accessories | Discontinued | Controls and Accessories | N/A |
| | Multi V Heat Recovery Unit Engineering Manual | Accessories | Heat Recovery Unit | N/A |
| | PRHR023A Multi V Heat Recovery Unit Submittal | Accessories | Heat Recovery Unit Port II | PRHR023A |
| | 2020 Warranty Card | Warranty | 2020 Warranty Card | PRHR023A |
| | PRHR**3A Installation Manual | Accessories | PRHR**3A Installation Manual | PRHR023A |
| | PRHR**3A Service Manual | Accessories | PRHR**3A Service Manual | PRHR023A |
| | PRHR033A Multi V Heat Recovery Unit Submittal | Accessories | Heat Recovery Unit, 3 Ports | PRHR033A |
| | 2020 Warranty Card | Warranty | 2020 Warranty Card | PRHR033A |
| | PRHR**3A Installation Manual | Accessories | PRHR**3A Installation Manual | PRHR033A |
| | PRHR**3A Service Manual | Accessories | PRHR**3A Service Manual | PRHR033A |
| | PRHR043A Multi V Heat Recovery Unit Submittal | Accessories | Heat Recovery Unit, 4 Ports | PRHR043A |
| | 2020 Warranty Card | Warranty | 2020 Warranty Card | PRHR043A |
| | PRHR**3A Installation Manual | Accessories | PRHR**3A Installation Manual | PRHR043A |
| | PRHR**3A Service Manual | Accessories | PRHR**3A Service Manual | PRHR043A |
| | PRHR063A Multi V Heat Recovery Unit Submittal | Accessories | Heat Recovery Unit, 6 Ports | PRHR063A |
| | 2020 Warranty Card | Warranty | 2020 Warranty Card | PRHR063A |
| | PRHR**3A Installation Manual | Accessories | PRHR**3A Installation Manual | PRHR063A |
| | PRHR**3A Service Manual | Accessories | PRHR**3A Service Manual | PRHR063A |
| | PRHR083A Multi V Heat Recovery Unit Submittal | Accessories | Heat Recovery Unit, 8 Ports | PRHR083A |
| | 2020 Warranty Card | Warranty | 2020 Warranty Card | PRHR083A |
| | PRHR**3A Installation Manual | Accessories | PRHR**3A Installation Manual | PRHR083A |
| | PRHR**3A Service Manual | Accessories | PRHR**3A Service Manual | PRHR083A |